C-Pette Dispenser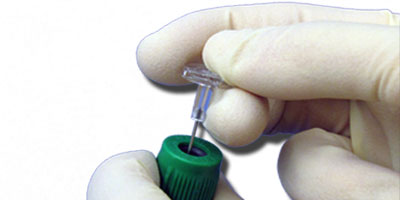 Design style:
Hand Inserted
Packaging:
Resealable Box
Order Number:
5-7630-500-000
Features:
Simple Intuitive Design
Medical grade pretested resin - can be used for most procedures.
Clear resin shows blood flow.
Available in two package sizes.
General Information

The C-Pette™ makes delivering sample into test cards and point of care cassettes simple and efficient. Since you don't have to open the primary sample tube any risk of exposure to biohazards is reduced. C-Pette™ is ideal for use with many point of care analyzers such as the Abbott® i-Stat®*. You can use the C-Pette™ with any analyzer that requires the delivery of a sample to a test cartridge.
*Abbott and I-Stat are trademarks of Abbott Laboratories.
Watch the Video
If Flash is installed video loads automatically below.
+1 (800) 227-1727
info@helenaplastics.com